List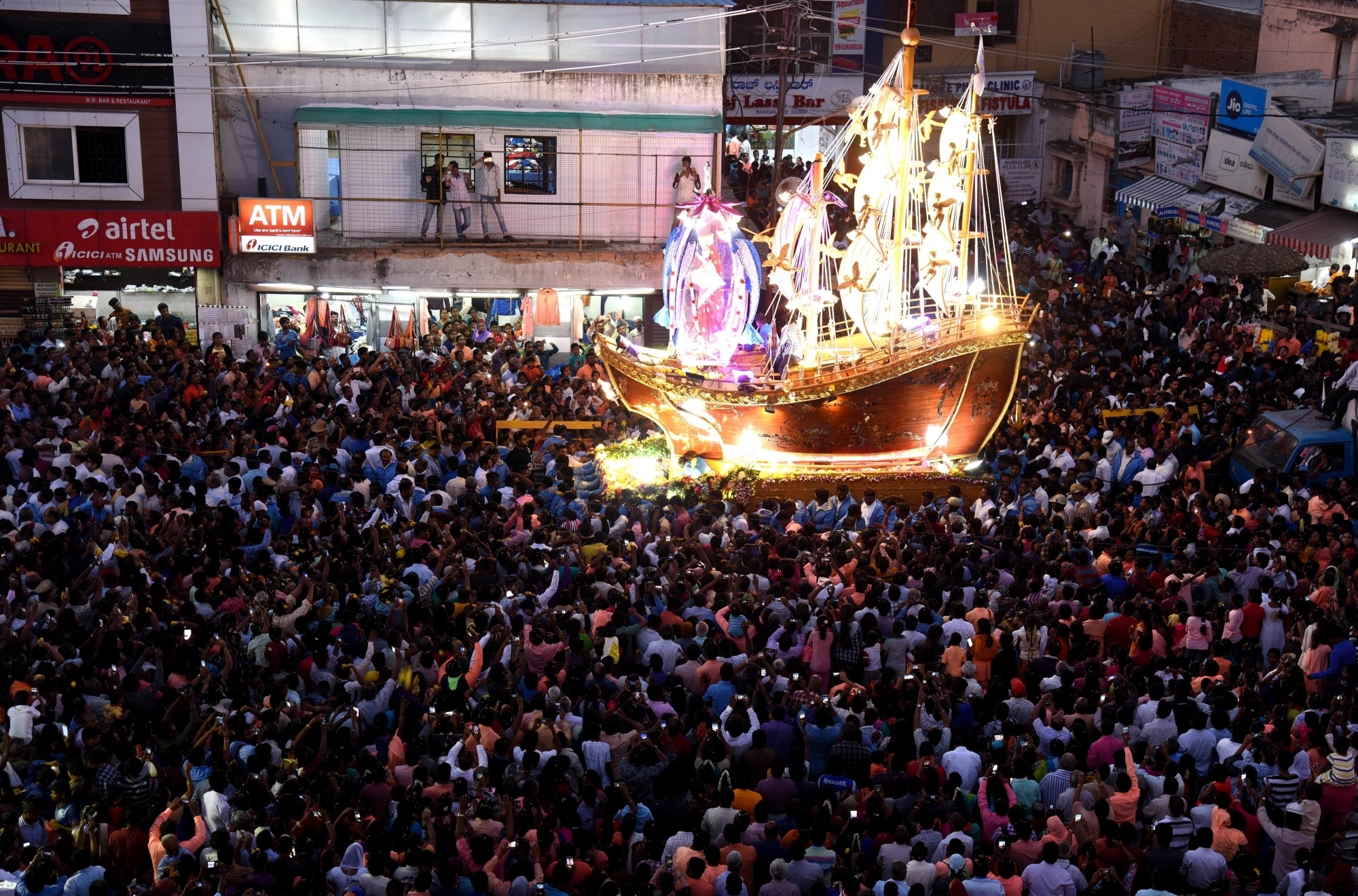 A Novena is held on the first nine days from 29 August to 7 September. September 8 is celebrated as a Holy feast.
Start Date: 29 Aug at 01:00AM 2020
End Date: 08 Sep at 03:30PM 2020
St. Mary's Feast which celebrates the birth of Mother Mary is the most important festival celebrated in St. Mary's Basilica, Bangalore. Held in the month of September, the festivities go on for 10 days culminating in a grand chariot procession on the last day. The festivities begin with the hoisting of a traditional flag. Thousands of people gather around the flag post, join in singing the praise of Mary Our Mother – 'Ave Maria' (Praise to Mary) during these days. A Novena is held on the first nine days from August 29 to September 7. As per tradition, the flag is hoisted every day, beginning from the flag hoisting day until the ninth day of Novena.
September 8, the day on which Mother Mary was born, is celebrated as a Holy feast. Holy Mass is offered in different languages and mass marriages are conducted for the poor and needy. A thanksgiving mass is also organized for couples who have completed 50 years of marriage. On the day of the feast, Eucharistic celebrations are held and in the evening, around 5.00 p.m., a grand car procession – a chariot carrying the 6 feet statue of Mother Mary, draped in a wonderful silk saree, with spectacular illuminations and decorations, is carried by the devotees on the streets of Shivajinagar.