OFFICES
AECS Contact Center,
Near Water Tank,
Bangalore-560048.

AECS Contact Center

Office :

AECS Contact Center

Designation :

Revenue Inspector

Address :

AECS Contact Center,
Near Water Tank,
Bangalore-560048.

Contact No :

080-41693516

Konanakunte Help Center,
Konanakunte,
Amrutnagar Main Road. For Shrinidhi Layout,
Harinagar,
Konanakunte,
Avalahalli and Nandi Gardens

Anjanapura Contact Center

Office :

Anjanapura Contact Center

Address :

Konanakunte Help Center,
Konanakunte,
Amrutnagar Main Road. For Shrinidhi Layout,
Harinagar,
Konanakunte,
Avalahalli and Nandi Gardens

Contact No :

080-26321144

Veerasagar Main Road,
Old Panchayat Building,
Doddabettahalli,
Yelahanka,
Banglaore-560064.

Atturu Contact Center

Office :

Atturu Contact Center

Address :

Veerasagar Main Road,
Old Panchayat Building,
Doddabettahalli,
Yelahanka,
Banglaore-560064.

Govt. school campus,
Next to HP Software,
B-Narayannapur,
Bangalore.

B-Narayanapur Contact Center

Office :

B-Narayanapur Contact Center

Designation :

Revenue Inspector

Address :

Govt. school campus,
Next to HP Software,
B-Narayannapur,
Bangalore.

Bruhat Bengaluru Mahanagara Palike,
N.R.Square,
Bengaluru - 560 002.

BBMP Head Office

Office :

BBMP Head Office

Designation :

Commissioner

Address :

Bruhat Bengaluru Mahanagara Palike,
N.R.Square,
Bengaluru - 560 002.

Contact No :

Ph No: 080-22221286, 22223194, 22237455, 22238544, 22247631, 2297555,

5th Cross Road,
OMBR Layout,
Bhuvanagiri Main Road

BBMP Tax Office

Designation :

Tax Inspector

Address :

5th Cross Road,
OMBR Layout,
Bhuvanagiri Main Road

Contact No :

+919739818819

5th Cross Road,
OMBR Layout,
Bhuvanagiri Main Road

BBMP Tax Office

Designation :

Tax Inspector

Address :

5th Cross Road,
OMBR Layout,
Bhuvanagiri Main Road

Contact No :

+919986338610

5th Cross Road,
OMBR Layout,
Bhuvanagiri Main Road

BBMP Ward Office

Office :

BBMP Ward Office

Address :

5th Cross Road,
OMBR Layout,
Bhuvanagiri Main Road

Contact No :

+919448699075

Begur Contact Center,
Begur Village,
Bangalore-560068.

Begur Contact Center

Office :

Begur Contact Center

Designation :

Revenue Inspector

Address :

Begur Contact Center,
Begur Village,
Bangalore-560068.

Bhattarahalli Contact Center,
Near Aralikatte,
Bangalore-560049.

Bhattar halli Contact Center

Office :

Bhattar halli Contact Center

Designation :

Revenue Inspector

Address :

Bhattarahalli Contact Center,
Near Aralikatte,
Bangalore-560049.

Joint Commissioner,
BBMP,
Bomanahalli Zone Begur Main Road,
Bangalore

Bommanahalli Zone

Office :

Bommanahalli Zone

Designation :

Joint Commissioner

Address :

Joint Commissioner,
BBMP,
Bomanahalli Zone Begur Main Road,
Bangalore

Contact No :

Ph no: 25732628, Fax : 25732447

Byrathi Contact Center,
Byrathi,
Bangalore.

Byrathi Contact Center

Office :

Byrathi Contact Center

Designation :

Revenue Inspector

Address :

Byrathi Contact Center,
Byrathi,
Bangalore.

Office of Assistant Revenue Officer,
Yelahanka Sub Division Office,
Yelahanka,
Bangalore-560064.

Chowdeshwari Contact Center

Office :

Chowdeshwari Contact Center

Address :

Office of Assistant Revenue Officer,
Yelahanka Sub Division Office,
Yelahanka,
Bangalore-560064.

BBMP,
Dasarahalli Zone NH – 4,
Next to Post Office Bangalore – 560 057

Dasarahalli Zones

Office :

Dasarahalli Zones

Designation :

Joint Commissioner

Address :

BBMP,
Dasarahalli Zone NH – 4,
Next to Post Office Bangalore – 560 057

Contact No :

Ph No: 22975901, Fax : 28390687

5th Cross,
Near Sangeetha Apartments Malleshwaram,
Bengaluru - 560003

Dattatreya Devasthana Contact Centre

Office :

Dattatreya Devasthana Contact Centre

Designation :

Tax Inspector

Address :

5th Cross,
Near Sangeetha Apartments Malleshwaram,
Bengaluru - 560003

Near Manipal Hospital,
Devasandra Main Road,
KR Puram,
Bangalore-560036.

Devasandra Contact Center

Office :

Devasandra Contact Center

Designation :

Revenue Inspector

Address :

Near Manipal Hospital,
Devasandra Main Road,
KR Puram,
Bangalore-560036.

Dasappa Hospital Compound,
Opp. Town Hall,
Bengaluru - 560002

Dharmaraya Swamy Devasthana Contact Center

Office :

Dharmaraya Swamy Devasthana Contact Center

Designation :

Revenue Inspector

Address :

Dasappa Hospital Compound,
Opp. Town Hall,
Bengaluru - 560002

Additional Commissioner (East) Mayohall BBMP Bangalore-560001

East Zone

Designation :

Additional Commissioner

Address :

Additional Commissioner (East) Mayohall BBMP Bangalore-560001

Contact No :

Ph No: 22975801, Fax : 25588242

Garudachar Palya Contact Center

Garudachar Palya Contact Center

Office :

Garudachar Palya Contact Center

Designation :

Revenue Inspector

Address :

Garudachar Palya Contact Center

BBMP Building 1st Floor,
L N Pura Market Bengaluru - 560021

Gayathrinagara Contact Centre

Office :

Gayathrinagara Contact Centre

Head :

Sukumar / Satyanarayana

Address :

BBMP Building 1st Floor,
L N Pura Market Bengaluru - 560021

Hoodi Contact Center,
Old CMC Building,
Hoodi,
Bangalore-560048

Hoodi Contact Center

Office :

Hoodi Contact Center

Designation :

Revenue Inspector

Address :

Hoodi Contact Center,
Old CMC Building,
Hoodi,
Bangalore-560048

Old CMC Building,
Hoodi Main Road,
Mahadevapura Post,
Bangalore-560048

Hoodi Contact Centre

Office :

Hoodi Contact Centre

Designation :

Revenue Inspector

Address :

Old CMC Building,
Hoodi Main Road,
Mahadevapura Post,
Bangalore-560048

Kote Anjaneya Temple Road,
Behind the temple,
KR Puram,
Bangalore-560036.

KR Puram Contact Center

Office :

KR Puram Contact Center

Designation :

Revenue Inspector

Address :

Kote Anjaneya Temple Road,
Behind the temple,
KR Puram,
Bangalore-560036.

Kadugodi Contact Center,
Near Maramma Temple,
Bangalore.

Kadugodi Contact Center

Office :

Kadugodi Contact Center

Designation :

Revenue Inspector

Address :

Kadugodi Contact Center,
Near Maramma Temple,
Bangalore.

Engineering Ward Office,
5th Cross,
5th Main Near ICICI Bank,
Malleshwaram Bengaluru - 560003

Kadumalleshwara - Gayathrinagar Contact Centre

Office :

Kadumalleshwara - Gayathrinagar Contact Centre

Designation :

Revenue Inspector

Address :

Engineering Ward Office,
5th Cross,
5th Main Near ICICI Bank,
Malleshwaram Bengaluru - 560003

23,
3rd Cross,
Swimming Pool Extension,
Kondandaramapura,
Malleshwaram,
Bengaluru - 560003

Kadumalleshwara Contact Centre

Office :

Kadumalleshwara Contact Centre

Designation :

Tax Inspector

Address :

23,
3rd Cross,
Swimming Pool Extension,
Kondandaramapura,
Malleshwaram,
Bengaluru - 560003

Kammanahalli Contact Center,
Kammanahalli Main Road,
Gottigere Post,
Bangalore-560068.

Kammanahalli Contact Center

Office :

Kammanahalli Contact Center

Designation :

Revenue Inspector

Address :

Kammanahalli Contact Center,
Kammanahalli Main Road,
Gottigere Post,
Bangalore-560068.

Office of Assistant Revenue Officer,
Yelahanka Sub Division Office,
Yelahanka,
Bangalore-560064.

Kempegowda Contact Center

Office :

Kempegowda Contact Center

Address :

Office of Assistant Revenue Officer,
Yelahanka Sub Division Office,
Yelahanka,
Bangalore-560064.

Kudlu Contact Center,
Old Gram Panchayat Building,
Kudlu Village,
Hosur Main Road,
Bangalore-560068.

Kudlu Contact Center

Office :

Kudlu Contact Center

Designation :

Revenue Inspector

Address :

Kudlu Contact Center,
Old Gram Panchayat Building,
Kudlu Village,
Hosur Main Road,
Bangalore-560068.

BBMP Engineering Ward Office,
Near Lakkasandra Bus Stand,
Lakkasandra,
Bangalore.

Lakkasandra Contact Center

Office :

Lakkasandra Contact Center

Designation :

Revenue Inspector

Address :

BBMP Engineering Ward Office,
Near Lakkasandra Bus Stand,
Lakkasandra,
Bangalore.

Lakshminarayanapura Contact Center,
Near Kundalahalli Gate,
Bangalore-560037.

Lakshminarayanapura Contact Center

Office :

Lakshminarayanapura Contact Center

Designation :

Revenue Inspector

Address :

Lakshminarayanapura Contact Center,
Near Kundalahalli Gate,
Bangalore-560037.

Joint Commissioner,
BBMP Mahadevpura Zone White field main road Bangalore – 560 048

Mahadevapura Zone

Office :

Mahadevapura Zone

Designation :

Joint Commissioner

Address :

Joint Commissioner,
BBMP Mahadevpura Zone White field main road Bangalore – 560 048

Contact No :

Ph No : 28512301, Fax : 28460055 / 23636677

RTO Office Building Yeshwanthapura Bengaluru - 560022

Malleshwaram Contact Centre

Office :

Malleshwaram Contact Centre

Designation :

Tax Inspector

Address :

RTO Office Building Yeshwanthapura Bengaluru - 560022

Contact No :

9448268528 / 080 23570970

20th Main Road,
Marutinagar Main Road,
Next to Storm Water Drain,
Marutinagar,
Bangalore

Marutinagar Contact Center

Office :

Marutinagar Contact Center

Designation :

Revenue Inspector

Address :

20th Main Road,
Marutinagar Main Road,
Next to Storm Water Drain,
Marutinagar,
Bangalore

Assistant Revenue Office,
Netaji Circle Mathikere,
Bangalore

Mathikere Contact Center

Office :

Mathikere Contact Center

Head :

Siddalingaiahh & Kusuma (TI)

Designation :

Revenue Inspector

Address :

Assistant Revenue Office,
Netaji Circle Mathikere,
Bangalore

Contact No :

080-23601331, 9901833991

Opp,
Mico Layout Post Office,
Next to IPP Hospital,
BTM 2nd Stage,
Bangalore.

Mico Layout Contact Center

Office :

Mico Layout Contact Center

Designation :

Revenue Inspector

Address :

Opp,
Mico Layout Post Office,
Next to IPP Hospital,
BTM 2nd Stage,
Bangalore.

Joint Commissioner,
BBMP,
Rajarajeshwari Nagar Zone Mysore Road,
Bangalore 560 098

Rajarajashwarinagar Zone

Office :

Rajarajashwarinagar Zone

Designation :

Joint Commissioner

Address :

Joint Commissioner,
BBMP,
Rajarajeshwari Nagar Zone Mysore Road,
Bangalore 560 098

Contact No :

Ph: 28604652, Fax : 2860281

BBMP Engineering Office,
10th Cross,
Swimming Pool Extension,
Malleshwaram Bengaluru - 560003

Rajmahal Guttahalli Contact Centre

Office :

Rajmahal Guttahalli Contact Centre

Head :

Prakash ( RI) / Renuka (TI) / Nagarathna S B

Designation :

Revenue Inspector

Address :

BBMP Engineering Office,
10th Cross,
Swimming Pool Extension,
Malleshwaram Bengaluru - 560003

Contact No :

9916659792 / 080 23469886 / 9449446079

Additional Commissioner (South) Commercial Complex,
2ndBlock,
9th cross Jayanagar,
BBMP Bangalore-560003

South Zone

Designation :

Additional Commissioner

Address :

Additional Commissioner (South) Commercial Complex,
2ndBlock,
9th cross Jayanagar,
BBMP Bangalore-560003

Contact No :

Ph no: 22975701, Fax : 26566365

Multilevel Parking Building,
JC Road Bengaluru - 560002

Sudhamnagara Contact Centre

Office :

Sudhamnagara Contact Centre

Designation :

Revenue Inspector

Address :

Multilevel Parking Building,
JC Road Bengaluru - 560002

BBMP Indoor Stadium,
Opp Dodda Ganapathi Devasthana,
Bull Temple Road,
Bengaluru - 560019

Sunkenahalli Contact Center

Office :

Sunkenahalli Contact Center

Designation :

Revenue Inspector

Address :

BBMP Indoor Stadium,
Opp Dodda Ganapathi Devasthana,
Bull Temple Road,
Bengaluru - 560019

Near Traffic Police Station,
KR Puram,
Bangalore-560036.

Triveninagar Contact Center

Office :

Triveninagar Contact Center

Designation :

Revenue Inspector

Address :

Near Traffic Police Station,
KR Puram,
Bangalore-560036.

Varanasi Conact Center,
Varanasi,
Bengalore-560048

Varanasi Contact Center

Office :

Varanasi Contact Center

Designation :

Revenue Inspector

Address :

Varanasi Conact Center,
Varanasi,
Bengalore-560048

Pobatthi Maternity Hospital,
Sajjan Rao Circle,
Vishweshwarapura,
Bengaluru - 560004

Vishweshwarapura Contact Centre

Office :

Vishweshwarapura Contact Centre

Designation :

Revenue Inspector

Address :

Pobatthi Maternity Hospital,
Sajjan Rao Circle,
Vishweshwarapura,
Bengaluru - 560004

Additional Commissioner (West) Sampige Road Malleshwaram BBMP Bangalore-560003

West Zone

Designation :

Additional Commissioner

Address :

Additional Commissioner (West) Sampige Road Malleshwaram BBMP Bangalore-560003

Contact No :

Ph No : 22975648 / 22975601, Fax : 22975648

Opp. of RTO Complex,
Yelahanka,
Bangalore-560064.

Yelahanka Upanagar Contact Center

Office :

Yelahanka Upanagar Contact Center

Address :

Opp. of RTO Complex,
Yelahanka,
Bangalore-560064.

Joint Commissioner,
BBMP Yelahanka Zone,
Bellary Road Bangalore – 560 092

Yelahanka Zone

Designation :

Joint Commissioner

Address :

Joint Commissioner,
BBMP Yelahanka Zone,
Bellary Road Bangalore – 560 092

Contact No :

Ph no: 22975949/22975942, Fax : 23636677
BBMP
Full name
Bruhat Bangalore Mahanagara Palike
Type of organization
City Administration
Logo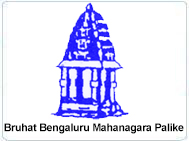 +

ISSUES
The BWSSB Pipeline road has been blocked form ring road to kumaraswamy layout since 2017. Now drainage is leaking in the same road. MLA, CORPORATOR every one knows this but they call meeting in same place and make the same false promise. i hope you will understand our problem (next week i am going to complaint this to PM). Please save us.

Damaged roads since years

06 Sep, 2019

Damaged roads since years

Bruhat Bangalore Mahanagara Palike

Roads, Traffic & Transport

The road is damaged since many years. There have been no repairs. All vehicles have to slow down to turtle pace and create a traffic jam. It's already a narrow road. In the peak office hours, as the bagamane tech park is in the way, The traffic is very high. The road needs immediate repairs.

The Brigade Millennium Avenue near Ganesh Temple intersection is full of potholes, making it difficult for vehicles or pedestrians to take left or right at the point. Everyday traffic jam is a common affair here and with potholes it is worse now. The road leading from Ganesh temple towards Panduranga Nagar is even worse, although it has been tarred many, many times in the last few years. Each time the quality of work is poor, and it becomes bad within days.

In the last 3-4 weeks, many spaces can be seen strewn with garbage bags. Between Gubbala and Metro on Kanakapura Road, around Puttenahalli lake area, JP Nagar 2nd phase - garbage bags are dumped for days.
Is it because landfills are full and garbage vendors are dumping the bags quietly? Or because BBMP pourakarmikas are not picking up segregated garbage so residents are throwing the bags around?

Will BBMP wake up and work on finding a solution?


1. Drainage systems were constructed a year back, and after construction, road that was damaged is still not laid.

Address: 11th Main , JRD Tata Nagar, kodigehalli Post Bangalore 92.

Can someone please help to lay the roads here and there is also no street light on the corner of the road where park construction is going on. This a turning point, mud road and no street light very dangerous. And after drainage construction, mud to block the running water for construction is not removed.
Your immediate attention would be highly appreciated.

2. Kodigehalli main road from Badrappa layout; cement road was constructed which failed to give proper finishing and we also have huge apartments construction going on where heavy vehicles move around, in rainy season it's totally a mess, vehicles skid a lot. Please at least give proper finishing touch to the roads or else every hard work to build the cement road will go waste.

Great work going on in terms of development under Krishna Byre Gowda's leadership. But finishing work everywhere is a great hit back.

Roads damaged to the core

22 Aug, 2019

Roads damaged to the core

Bruhat Bangalore Mahanagara Palike

Roads, Traffic & Transport

Roads are dug and left out without any responsibility. The agencies or contractors digging out should be held responsible for laying the new roads also. There should be a strict turnaround. Time. Many roads in and around sarjapur road are dug due to pipeline work and the conditions of roads are horrible. Hn halli lake.road to radha reddy layout. Doddakanelli junction to. Aet junction road has deeply damaged roads and potholes. The rains make the conditions even worse. Authorities should take quick actions

Please tar the roads, it is even difficult to walk.
Officials, Politicians, please walk on these roads once, you will probably realize, how difficult it will be for aged parents and kids to walk. Please help us tar the roads.

Road Condition

29 Jul, 2019

Road Condition

Bruhat Bangalore Mahanagara Palike

Roads, Traffic & Transport

Dears,

can some one take care of the Road condition from Nagawara to RK Hegde nagar!. It is apathy of the BBMP , people are driving here. While Police harrase the Travellers, and the Work half done for Years now.. and there is only dug up road without the Tar for years. Please can some one make this heavy traffic road drivable?

HIGH TIME TO HAVE BUS FROM SARJAPUR TO HEBBAL VIA BELLANDUR

As the city is growing, bus becomes the primary mode to travel to reach corners of the city. However, i dont find a bus from Wipro corporate office/Mori gate to K R PURAM. The entire IT offices are located on ORR, most of residential area is populated on Sarjapur road, This road requires more number of buses to ease the traffic on Sarjapura Junction to Kodathi....

Waiting to hear positive response on this.

24 the main flanked by first and second phase jp nagar is an arterial road with very heavy traffic density. This was recently upgraded to Tendersure road at cost of crores. Some 16 crores per km or so. The main bye give of tender sure road is to provide safe and comfortable passage for pedestrians, a factor mostly neglected in Bengaluru. On 24th main number of building activities ate taking place and the builders are dumping construction and demolition debris on footpaths forcing pedestrians to take to busy roads. Several accidents have taken place because of this. There is one such encroachment in front of bbmp office. But who cares. Several requests to remedy this menace have not been fruitful. Do the Bbmp not have guts to remove this blatant violation, or in cohort with builders pocketing slush money or just don't care..some of us are thinking of taking this to court through public interest litigation. What should the citizens particularly seniors like me do?

The road leading from Ganesh temple Arekere MICO Layout towards Panduranga Nagar needs to be either expanded or made one way. Each day it's jammed from 8AM to 11AM, and again from 3 PM to 8PM.


Jam near Selco Office

25 Jun, 2019

Jam near Selco Office

Bruhat Bangalore Mahanagara Palike

Roads, Traffic & Transport

There is no traffic management happening near Selco office on Outer Ring Road in JP Nagar 1st Phase. Now and then a traffic cop will come for some time but during the peak hours 8AM to 10AM there is usually no one. Even otherwise this point is generally full of traffic throughout the day. Better road and traffic planning is needed for this point.


Please kindly install speed breakers, speed limit boards, No horn boards in 3rd Cross, HRBR Layout 1st Block, HRBR Layout, Kalyan Nagar, Bengaluru, Karnataka 560043.

Google Map location:
https://www.google.com/maps/place/13%C2%B001'04.2%22N+77%C2%B038'42.1%22E/@13.0183748,77.6450427,18.8z/data=!4m5!3m4!1s0x0:0x0!8m2!3d13.017839!4d77.645039

Google location:
13.017839, 77.645039

We are more than 100 people living near in the adjacent road also there two schools near the junction. Speeding vehicles have become very dangerous to the surrounding people (walkers) and elderly people crossing the road. Since it is a junction there is continuous honking.

Please install speed breakers in the 3rd main road near the Mori Junctions as well as please put speed limit boards and no horn boards.

Please kindly do the needful.

Thanks,
Aditya

No Drain system

16 May, 2019

No Drain system

Bruhat Bangalore Mahanagara Palike

Health & Sanitation

We are facing problems in 4th cross sapthagiri layout for Health issues,there is no proper drain system.Children are suffering from various diseases from the same.

Heavy rain on the night of May 7th has broken the silt tanks and the weirs in many places in Puttenahalli Lake. But worst is that sewage water is flowing in since the last two days into the lake from Nataraja Layout.

PNLIT members met the BBMP and KSPCB officials on May 8th to see how soon this issue can be fixed, but BWSSB officials did not turn up so nothing much was done in the meeting and the water is still coming into the lake.

This has started algae bloom and will now reduce the oxygen and fish will start to die. The stink of the sewage is already there around the lake. Mosquitoes are breeding and muck can be seen on the surface.

Request that BWSSB officials promptly see how this issue can be fixed.

Heaving rains of April 30th has brought down a tree in Arekere MICO Layout as shown in the map.

Kindly get the tree cleared so the road can be used. Presently the road is not usable and everyone is being inconvenienced.


Paedestrain crossing bridge required at HBR layout mini forest along outer ring road. Over bridge is required. more people cross ring road to reach 4th block. The traffic density on the outer ring road is more than normal making it very difficult to cross the road and adding to risk while crossing the road.

Road dug up

21 Mar, 2019

Road dug up

Bruhat Bangalore Mahanagara Palike

Roads, Traffic & Transport

At the cross section of 9th Main (Sarraki Road) and the 14th Main (coming from VET college) in front of Just Bake shop, BBMP and BWSSB workers have dug up the road deep for some repair work inside.
For the last 6 days since its dug up, there are no warning tape/barricade up there, so vehicles turning left into 9th main have no idea that there is a whole trench in front of them. Pedestrians face even worse conditions, with no space to walk as mud has occupied the walkway.
And there is no clarity for how long the work will go on.




Many apt. residents do regular renovation to their flats and are not sure what to do with the construction and other debris that is accumulated in the process. Many small time contractors hired to do the work, will collect the debris and are not sure where to take it. They dump it outside or inside the apt community or in their SWM yard.

It will be helpful if BBMP can give a list of vendors with whom these contractors can work to get the debris lifted. The money charged can be passed on to the customers.


The road connecting Goraguntepalya junction and BEL circle is not in good condition, especially on the Railway flyover. This is slowing down the traffic on bot directions.
Request BBMP to asphalt the road so that traffic movement can be better.

Request you to extend the park timings post 8.30. As most of us are working members we come from nearby areas to the parks. but they close by 8.00 pm nowadays.

Garbage near KFD area.

06 Feb, 2019

Garbage near KFD area.

Bruhat Bangalore Mahanagara Palike

Health & Sanitation

The Doresanipalya Forest Research Station entrance in Arekere MICO Layout is dotted with garbage thrown by residents living in the layout.

Many times the garbage the cleaned but again it starts. Because of this dogs are always near the gate and opening the bags and spreading the litter.

Stray dog nuisance

03 Feb, 2019

Stray dog nuisance

Bruhat Bangalore Mahanagara Palike

Health & Sanitation

Kindly address the growing problem of stray dog nuisance in my locality - Sarvabhoumanagar. There are loads of stray dogs and it has become such a scare to even to go down for a walk in the neighborhood and add to it the constant noise pollution.

Request for Tar Road

29 Jan, 2019

Request for Tar Road

Bruhat Bangalore Mahanagara Palike

Roads, Traffic & Transport

Dear Sir/Madam,

This is regarding bad road of Akshayanagar 20th cross and surroundings, it does'nt have Tar road and all are suffering from Dust from many years. We are requesting you to do the tar road as soon as earliest and do the needful

Good day sir, Kindly take few of your officers in motorcycle from Jaya nagar metro signal to Kanakapura main road. I know that metro construction is going on from Yelachanahalli. but the road has so many ups and downs, small potholes which makes biker to fall down, and improper patch works. The patch work parts are like flat boxes on the road. unable to drive peacefully in this road. Metro will take years to complete. kindly request BBMP to make the road properly as soon as possible.

Rainwater channel is mixed with drainage water leakage from Jnanakshi Layout side This is causing bad smell and disease, and unhygienic situation to 3-4 apartments nearby (~600 people), This has been reported many times to local authorities. No action has.been taken.

I've marked the location on the map. Land Mark: Back Side of Dhathri Elite apartment ,Back side of Msquare melody aprtment , BEML 5th stage near old manipal hospital

Request you to see and take necessary actions and block the leakage to contaminate rain water.



Fencing work has been started from Vasanthapura main road (Ward 197) towards CITI engineering college. But it is left out on the other side of Vasanthapura main road just about 300 meters. This pipeline area is used for wrong purposes like dumping garbage and heavy truck vehicle parking. We local people struggled to clear the garbage dump area and finally cleared. Just I wondered why this particular small area is left out from the fencing. Could you please give the details of whether the project funding includes fencing for this area also. Please get this fencing done for this area, otherwise it will be dangerous for the water pipeline as heavy truck vehicles are parked here.

The garbage area that is right at the entrance of Puttenahalli Lake near South City is increasing day by day. People from the near by Natraja layout also come and thrown their garbage bags there. The slum folks are still not segregating their waste and throwing all types of waste together in the area.

Dear Sir/Madam

I am reporting this issue after there has been no action taken to fix the broken road that is now worsened due to the frequent rains. The condition has been like this for now around one month with no resolution in place. Please be informed that the present condition is causing grave danger to the life or limb of the road users. Two wheeler users are at greater risk especially during nights.

The location is exactly opposite to RK photo studio on kalkere-agara road on Banjara layout main road near Banjara bakery.

Appreciate if this civic issue can be looked into at the earliest as it is causing great inconvenience to the neighbourhood and road users.

During peak hours there is a long traffic jam at the Ganesh temple junction in Arekere MICO Layout. Now with the metro construction being on on Bannerghatta Road, more traffic is coming into Arekere roads.
Traffic dept. should rethink of how to manage vehicles at this junction before accidents become common here.



There is garbage dumping on the roadsides on 21st main road, perhaps the highest in Judicial Layout. It doesn't seem to get cleaned by BBMP pourakarmikas.

Many researches and experts are pointing out that fogging is actually ineffective in containing the mosquitoes. Its just the appearance of doing something that is making most of the municipalities and even the apartment communities to continue with fogging. Dengue and malaria mosquitoes are least affected by fogging. And the chemicals used in turn are harmful to people!

BBMP needs to look into other alternatives than fogging and spraying that will contain mosquitoes and not harm people.


The roads that were laid newly barely 2 months ago are all full of potholes now. Huge potholes have come up in almost all the intersections damaging vehicles and putting people's lives in danger.

Builders are illegally construction in open spaces and on road.It will vbe very dangerous .They are not following minimal norm as well.

With every heavy rain, the manholes on Nataraja layout road open up which brings the sewage water into the storm drain that flows in Puttenahalli lake.
This has caused all the fish to die in the lake and give the lake a not so clean look.

In Arekere MICO Layout 6th Main Road, a couple of months ago one side of the road was dug for laying pipes.
That work got done a month ago and the road was left as is.

Kindly get the road leveled and fixed as it is one of the main road in Arekere.

No Waste Collection ever happens in my area, complete Srirampura and Royal Enclave residents throw waste on the road or vicinity near to Rachenhalli Gate. This has led to a lot of stray dogs.

Also no waste collection vehicle comes to our locality.

I have lodged 3 complaints with BBMP till now. 10643819, 10660201 & 10718671. But No action taken till now. Its Regarding the compound wall of Kid's play area - Amembal subba Rao Pai park, Canara Bank colony, Ward 126. BBMP has removed all soil from the basement of this wall & hence the wall is completely exposed without any root/foundation in soild. It has developed Massive Cracks & the wall might fall on INFANT KIDS any time. Please act Now & SAVE the KIDS lives.

Road condition is very bad due to some ongoing work. There is water clogged and no hard road here as they have filled with crushed metal.. Please check this and provide some temporary solution till the work is over.

Roads are digged up in Annasandra palya main riad, Vimanapura.
Lot of pot holes and other works which were going on from past few days are stopped and the digged up holes are not patched up properly.

Lot of congestion in traffic and when it rains it is leading to accidents as it is very hard to find these.

Please take an immediate action.

Worst quality roads in arekere and hulimavu roads , waste of tax paid to BBMP no action taken despite repeated requests , shame

Whom should I complain to clean the garbage thrown in our ward

Horrible road condition

30 Aug, 2017

Horrible road condition

Bruhat Bangalore Mahanagara Palike

Roads, Traffic & Transport

The condition of the road in Anugraha Layout Phase-II, connecting B R Ambedkar road has become extremely dangerous. There are large potholes which has become larger after the rains and an unscientific culvert put on top of a drain right at the junction where the road joins B R Ambedkar Road (near Mithra Supermarket) are making it extremely difficult for residents and communters. Presidency School (PSBS) is located at the dead end of this road and that has made the situation all the more risky for kids going to the school. A bad accident can happen any day.

Crater in the road

27 Aug, 2017

Crater in the road

Bruhat Bangalore Mahanagara Palike

Roads, Traffic & Transport

The quality of work done in asphalting this road only a few months ago is so poor that a big section has just collapsed. BBMP needs to do a much better job of monitoring the quality of work its contractors do.

There are several large potholes on the access road from ORR to Railway Underpass near the 1st main of Dollars colony. Drivers try to avoid these potholes at the risk of hitting other vehicles or go over them damaging own vehicles.

Flex on every light pole

14 Jun, 2017

Flex on every light pole

Bruhat Bangalore Mahanagara Palike

Environment & Public Spaces

the ward is filled with full of flex on every light pole , so much of non bio- degradable substance and after paying so much of tax we are made to see unwanted things forcefully.
do the BBMP give authorization for all this ?

For the last several years the 22nd Main road (which starts from opposite Royal Supermarket and ends at Mahaveer Woods) has been neglected from road repairs. The corporator has visited this area several times and had promised to look into this but never did anything.

All surrounding roads have been repaired and drains have been cleared. Uncovered drains have reduced the width of the road. There is illegal parking by residents in this road day and night, yet no action like towing is taken. This further reduces the width of the road. Effectively, sometimes even one vehicle cannot pass.

Please do something to improve the road conditions.

just dusty roads without asphault. Please construct road here it's too tough to ride car/bike here

no roads in spring dale layout

Due to bad condition of pavement and settlement of BT layers, the expansion joints are projected. This is hitting vehicles/ getting jerk and leading the deforming the tyre, especially two wheelers. Request please take actiion. The maintenance cost of vehicle increasing on users, slowing down the vehicle movement. (Result).

NEWS